You can not select more than 25 topics
Topics must start with a letter or number, can include dashes ('-') and can be up to 35 characters long.
README.md
Kristall
A high-quality visual cross-platform gemini browser.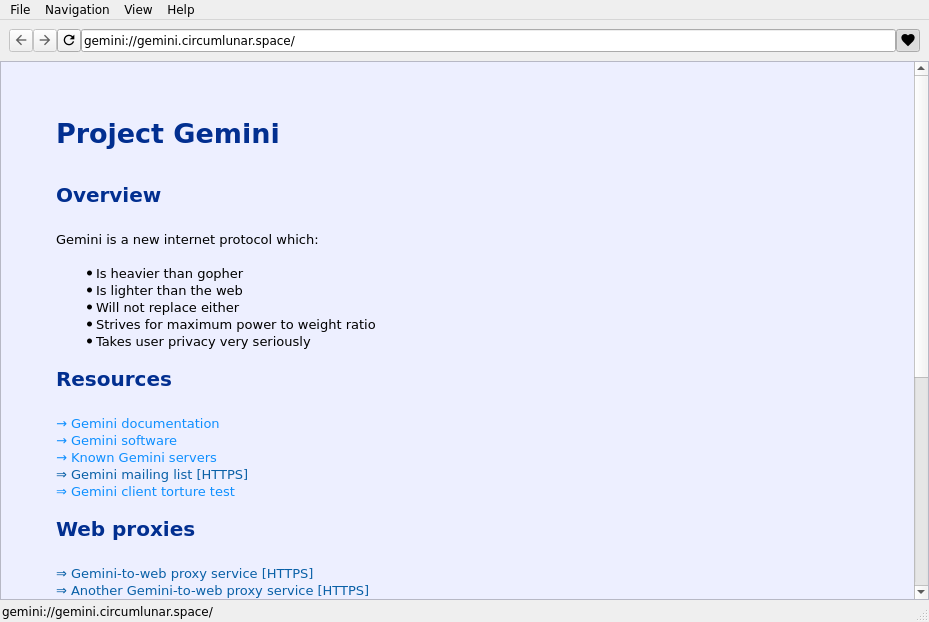 Features
Multi-protocol support
Document rendering

text/gemini
text/html (reduced feature set)
text/markdown
text/*
image/*
video/*
audio/*

TLS Management

Supports client certificates
Supports TOFU and CA TLS handling for both Gemini and HTTPS

Favourite Sites
Navigation history
Tabbed interface
Survives ConMans torture suite as well as the Egsam Torture Suite
Color Themes

Custom document color theme
Dark/Light UI theme

Crossplatform supports

Linux
Windows
FreeBSD
NetBSD
OpenBSD
macOS
Haiku
Screenshots
Generates Outlines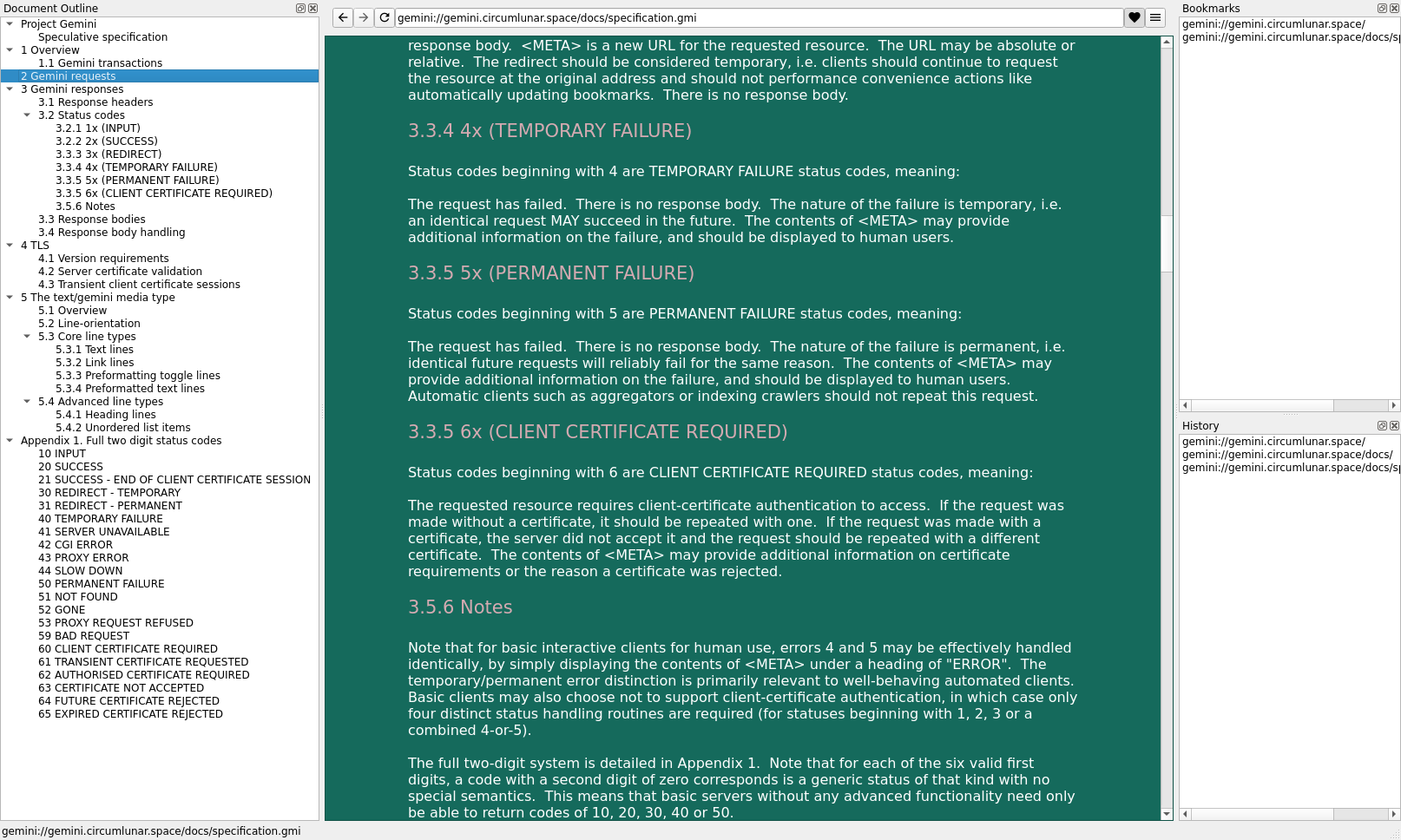 Fully Customizable Site Theme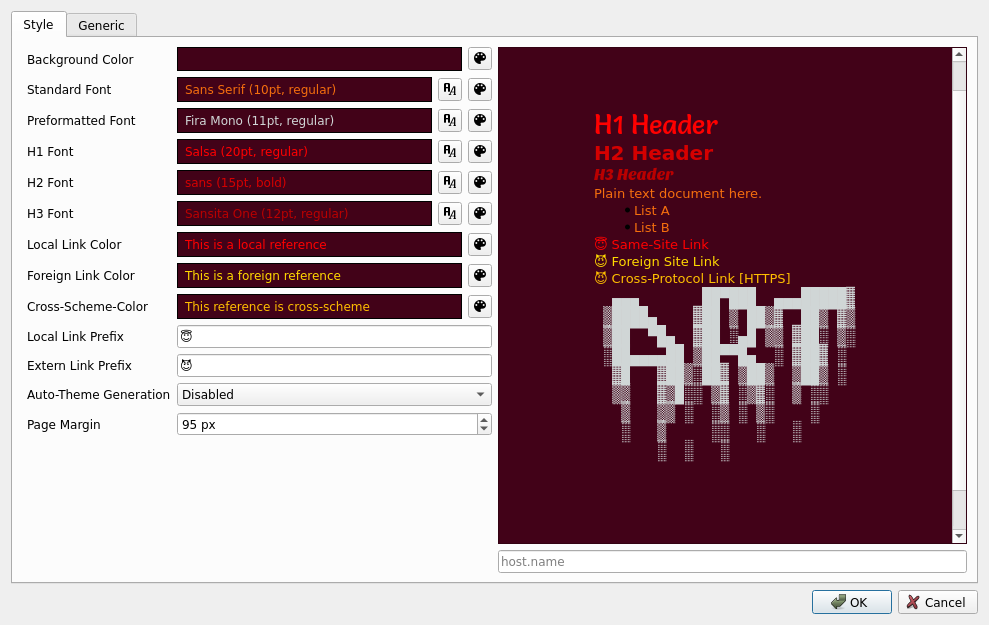 Build/Install Instructions
Note: master branch is the latest development status (sometimes called "nightly") whereas the tagged versions are the stable releases.
If you want to build a stable experience, check out the latest version and build that!
See BUILDING.md
Credits
Thanks to James Tomasino for helping out with understanding gopher
Thanks to Vane Vander for providing the Haiku build instructions
Thanks to James Tomasino, styan and tiwesdaeg for improving the Makefile
Thanks to Alex Naskos for providing windows build instructions
Thanks to tiwesdaeg for improving the application icon
Changelog
Roadmap
See ROADMAP.md
License
Kristall is released under the GPLv3 or (at your option) any later version. See LICENSE as well